1 year in a new home - a look back
A little over a year ago, Dessl Maschinenbau GmbH moved into the new company building. For Dessl Maschinenbau, the change proved to be an opportunity. 2021 proved to be a successful year.

A short look back to the move:

At the beginning of 2021, the time had finally come. Dessl Maschinenbau was able to move into the new company building in Stanser Au 6c.

Now a complex move was on the agenda. With combined forces and technical support, we set about moving the production to our new domicile.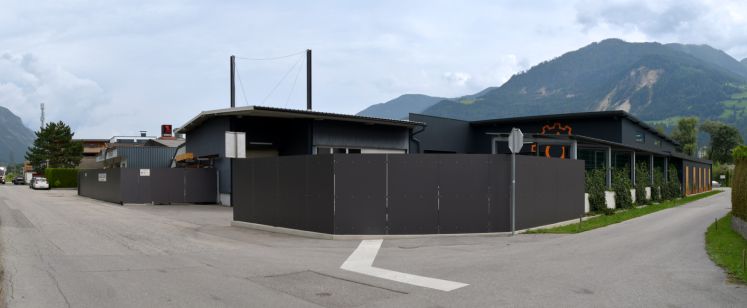 Old Archengasse location in Schwaz: Compared to the new company headquarters in Stans, working at the old Archengasse location was very cramped.
Machining and precision machines in mechanical engineering are not known to be lightweights.  So heavy equipment had to be brought in.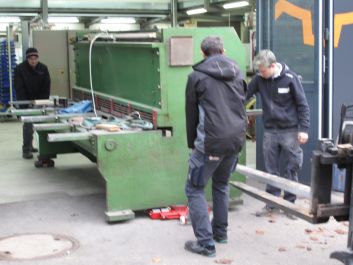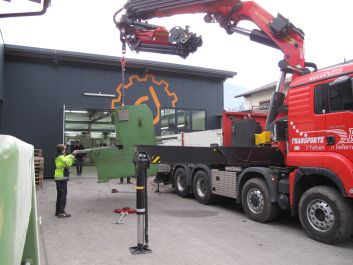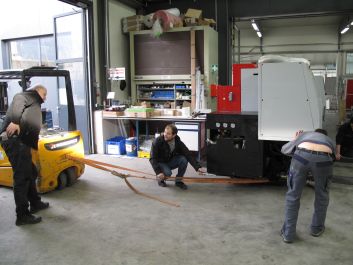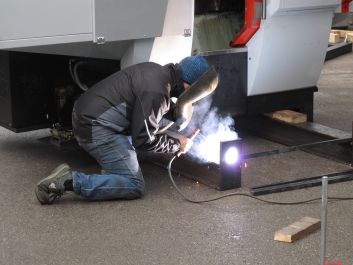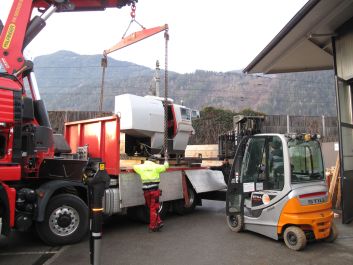 The old halls are slowly emptying. The slumber of the new location will soon be over.

In the new workshop, all the equipment then had to be readjusted and calibrated. In some cases, this took days to weeks.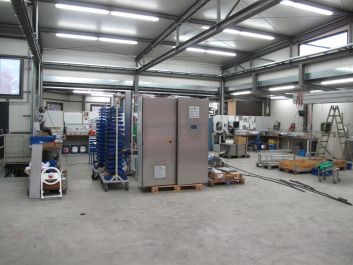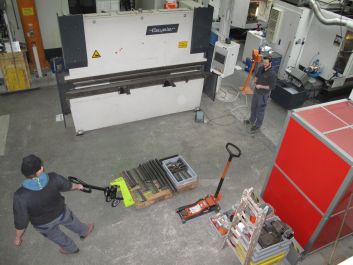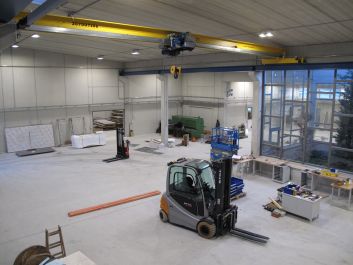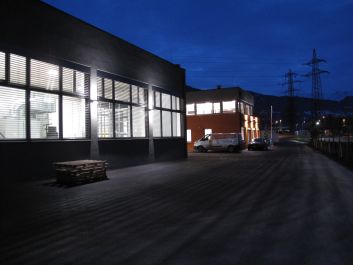 Sometimes you have to go through the roof. The transport of our large 5-axis milling machine turned out to be particularly complex.

The roof of the old hall had to be opened.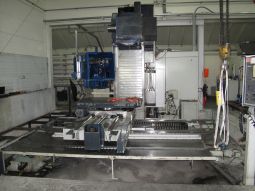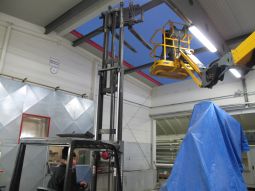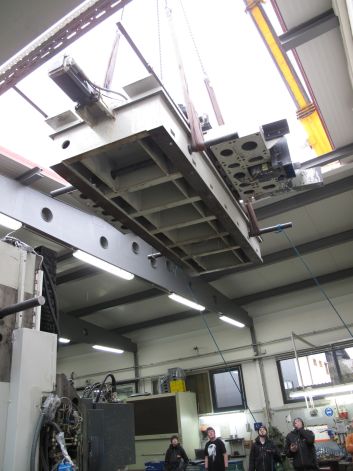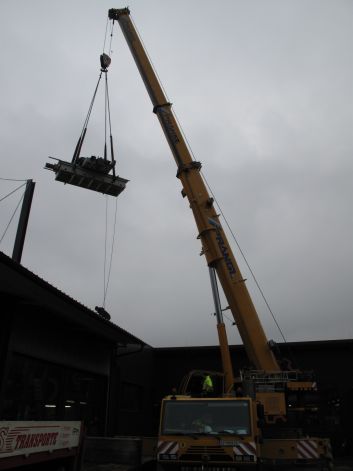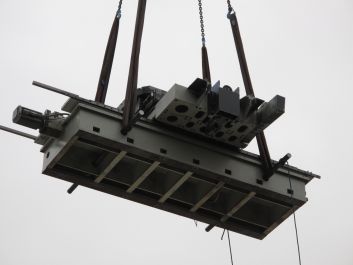 When a few tons hang in the air, everyone holds their breath for a moment.

But the transport then proceeded without any incidents. Also thanks to the professionals from Prangl and HTS.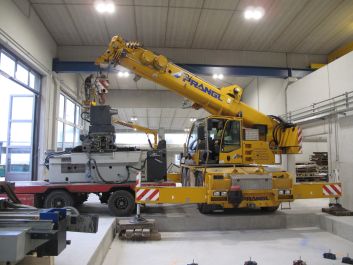 The setup in the new building was comparatively simple.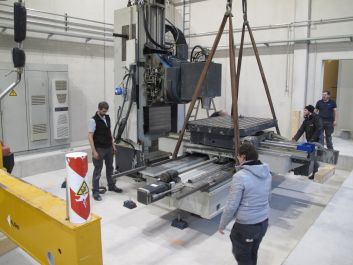 Millimeter work weighing tons.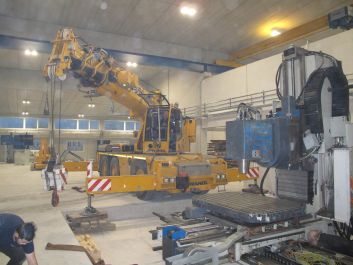 Especially the calibration of the large 5-axis machine should take a while.

Offices and lounges are open and flooded with light, and the production halls offer plenty of space.

At the same time, the IT was brought up to date in order to continue to offer our customers the best service.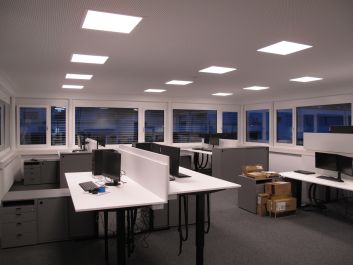 Modern offices with ergonomic, height-adjustable desks.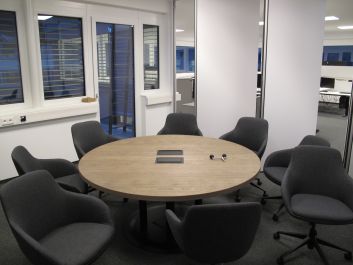 Conference room with multimedia equipment for video conferences with customers and partners.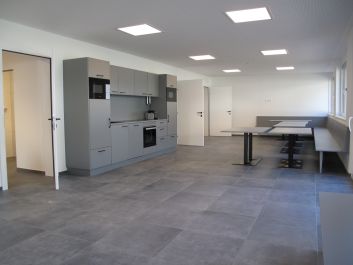 The new break room with kitchenette and drinks machine invites you to linger.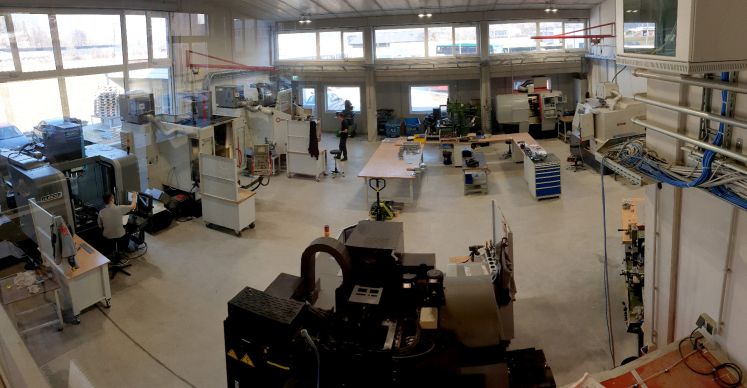 Spacious production halls for turning shop, welding shop and water jet cutter.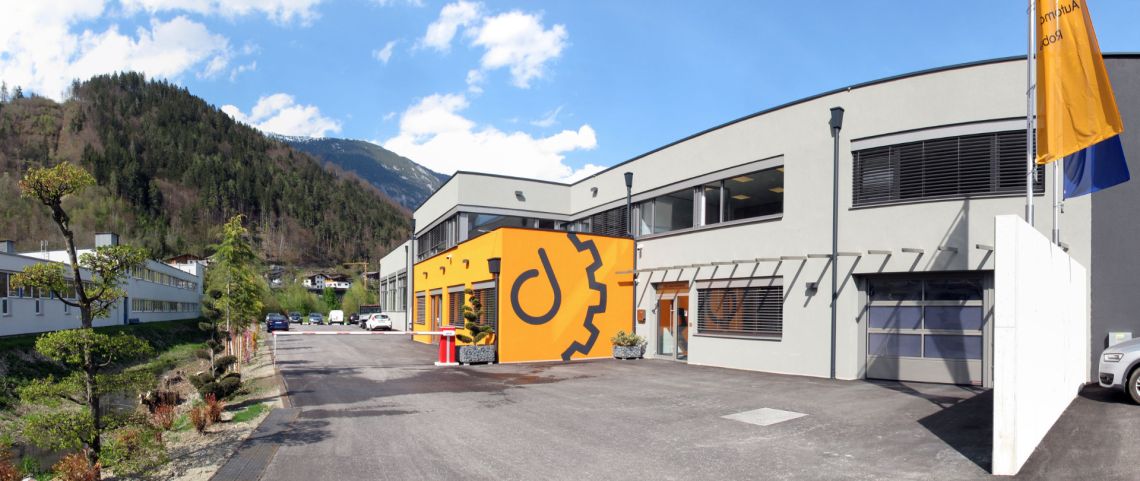 Dessl Maschinenbau at Stanser Au 6c in 6135 Stans.